Kershaw Pub Knife
A micro knife that functions as more than just a blade.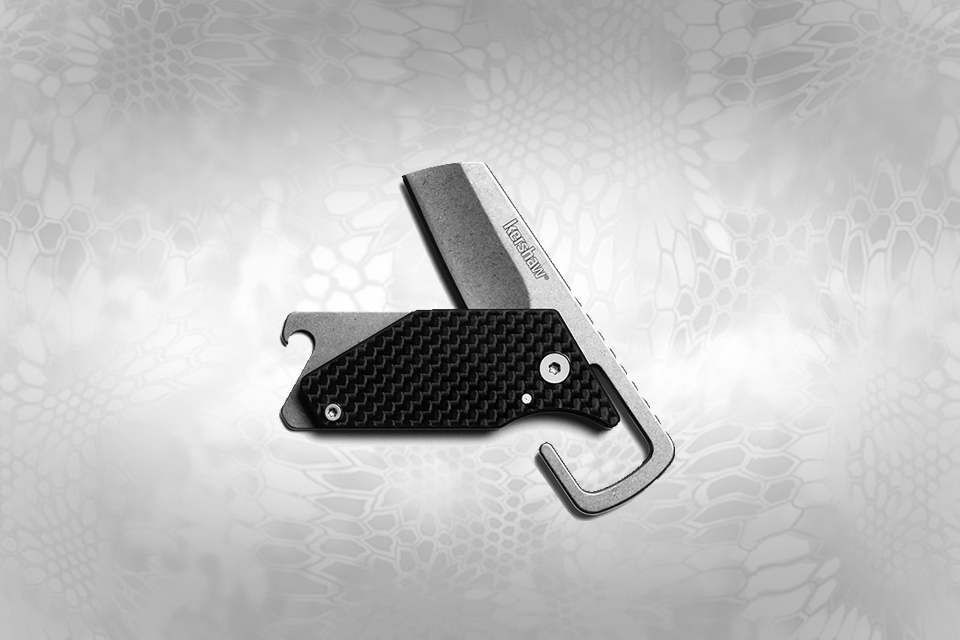 Do you have that one tool that you use 24/7? If not, we have a feeling this could be that tool for you. The Kershaw Pub is a small or even a micro pocket knife, but it packs a punch. Available in a variety of colors (our favorite being the Carbon Fiber), the Pub sports a 1.6" blade and an overall opened length of 4-1/2".
Somehow Kershaw managed to pack in a bottle open, pry bar, screwdriver tip, and a keychain attachment into this little blade. The Pub was built in collaboration with Belarusian custom knifemaker Dmitry Sinkevich, who has also done some work with Zero Tolerance Knives. Overall this is a spectacular micro knife that would be an excellent addition to your EDC.