Founded in 1999 by Jeff Floyd, Floyds Custom Shop designs, develops, and manufactures components for M&P's, CZ's, and Sig P320s; and boy do they do it well. With a history of competing in 3 gun competitions, every part that Floyds Custom Shop produces is developed with reliability and performance in mind.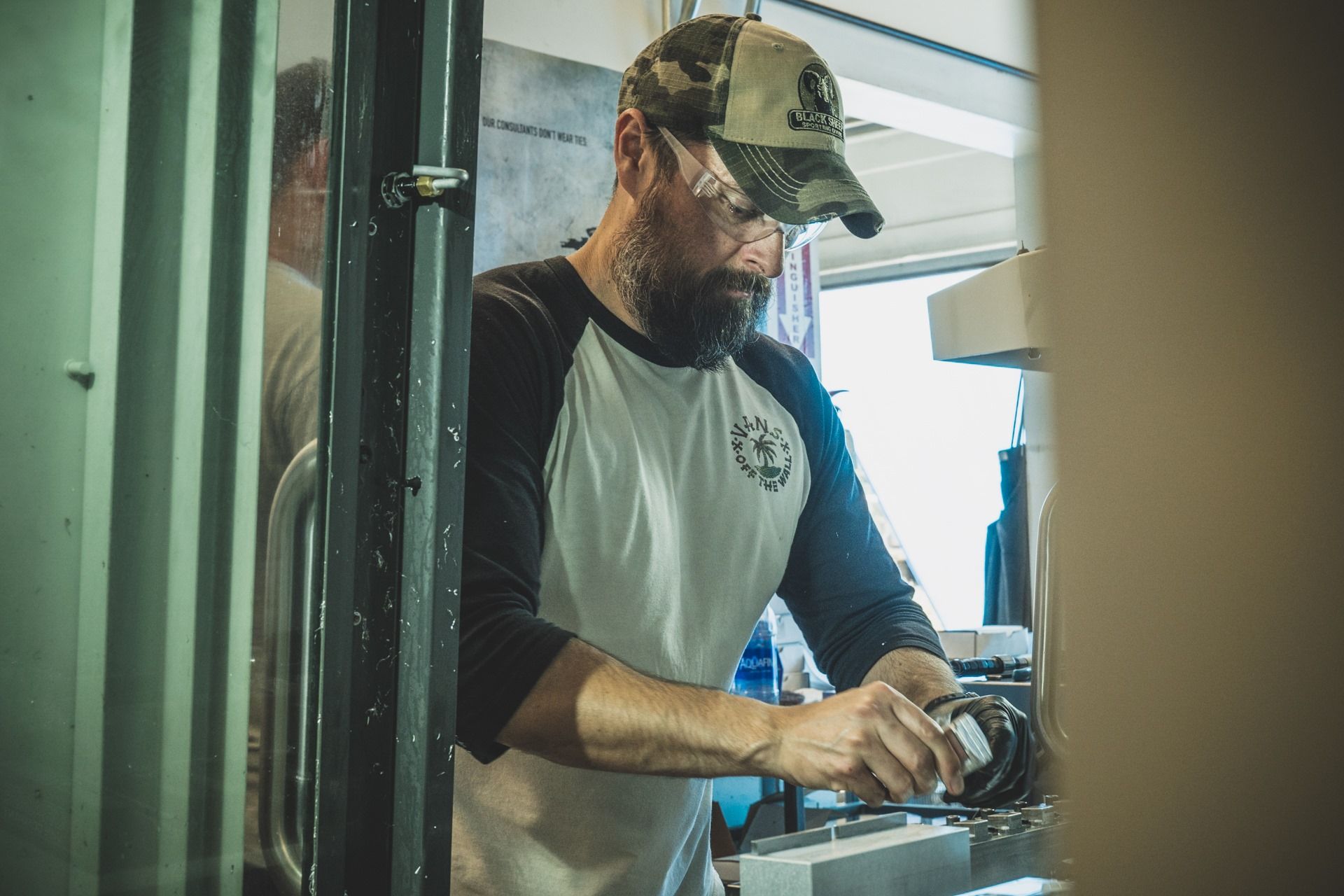 Jeff Floyd and his family have been cranking out some of the most well-built and best-looking slides on the market for the M&P platform. Ranging from simple optics cuts to custom porting, slide serrations, and slide windows, FCS does it all. Each design is specifically designed to fit a specific role. For example, the Kraken slide is an aggressively cut slide with well-defined serrations to aid in the slide manipulation during the most extreme scenarios. The custom window cuts reduce the moving mass of the slide and enhance barrel cooling.
The Nocturnal design is what we define as a slide that meets the role of EDC (Everyday Carry) perfectly. Modest slide cuts provide an improvement over stock but are not overly aggressive that they cause issues carrying. The window cuts are simple and effective in keeping the barrel cool during your next weapons class, but doesn't excessively lighten the slide to the point it affects reliability.
Custom milled slides aren't the only thing they specialize in. Their CNC'd magazine extensions, magwells, and baseplates are small works of art. Developed from their experience shooting competitively these magazine accessories are built to last. All of their accessories are made from hard-anodized aluminum and available in several colors to match your needs. FCS offers magazine accessories for M&Ps, several CZ's and the Sig P320.